HAPUYA PRIMARY SCHOOL HEADMASTER WINS K71, 400 WITH CASTLEBET!
Sports betting customer Pearson Lubombo celebrated this week after catching a huge payout from Zambia's favourite online sports betting platform Castlebet on Tuesday evening.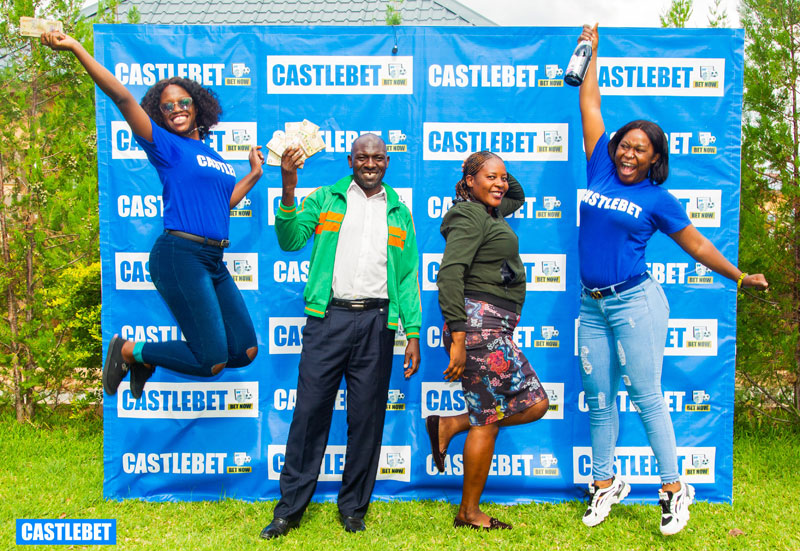 Married father-of-eight children Mr Lubombo won big after predicting correctly the correct scores in 2 different games and putting both predictions in one multiple bet for a huge payout of more than 71 pin.
It was on Wednesday morning when the 47-year-old Pearson, who lives in Kalomo district, revealed in an interview: "I won the bet by predicting just 2 games correctly and they both went through."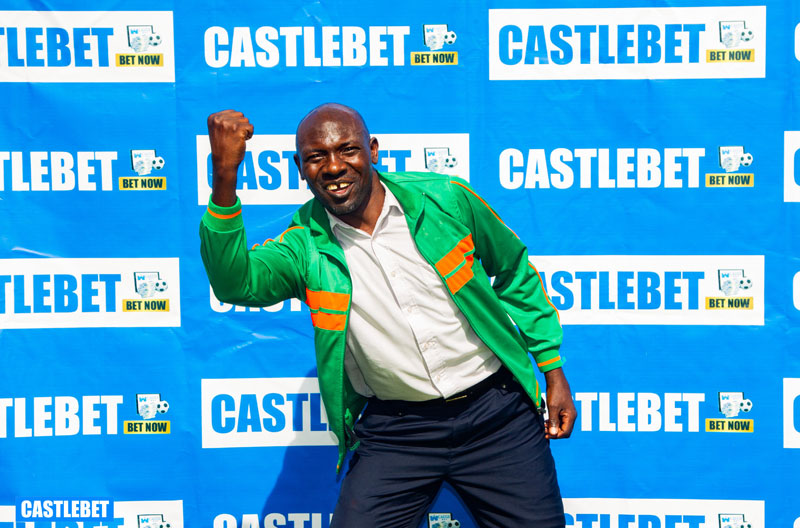 Super predictor Pearson placed a double correct score bet on 2 games on January 18 2022.
First, he correctly predicted that Juventus would beat Sampdoria 4-1 at odds of 17.0. Then he coupled the prediction in a double bet with a correct score prediction of a draw in the Cadiz v Espanyol game.
Showing amazing powers of prediction, Mr Perason correctly forecast the cadiz game would end in a 2-2 draw at odds of 15.
The total odds on Pearson's ticket were 255.0 for a final payout of K71,400.
"This was not my first time betting with Castlebet. I sometimes try my luck on different markets. To be honest, I didn't even realise both games had gone through until I logged into my account and saw the balance."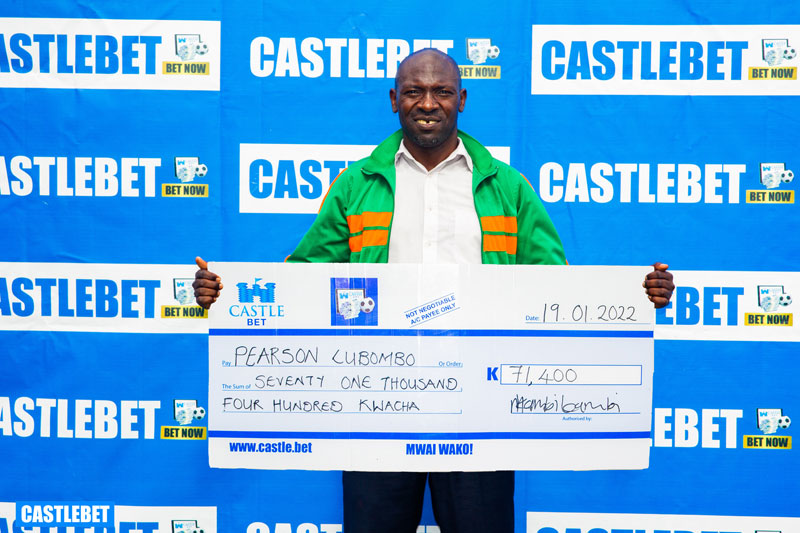 He added: "I actually missed the first game but the second game I watched live. I started betting with Castlebet in January 2021 after my friend introduced me to the platform."
The school head teacher plans to use his win to fund a construction project on a building house he has been working on. Last week he celebrated the big win at a prize giving ceremony staged by Castlebet Zambia in Choma on Wednesday.
The Head teacher added: "As long as you are 18 years and above like me, please keep playing. Furthermore, I love the money back with Castlebet because I know one mistake can't kill my ticket."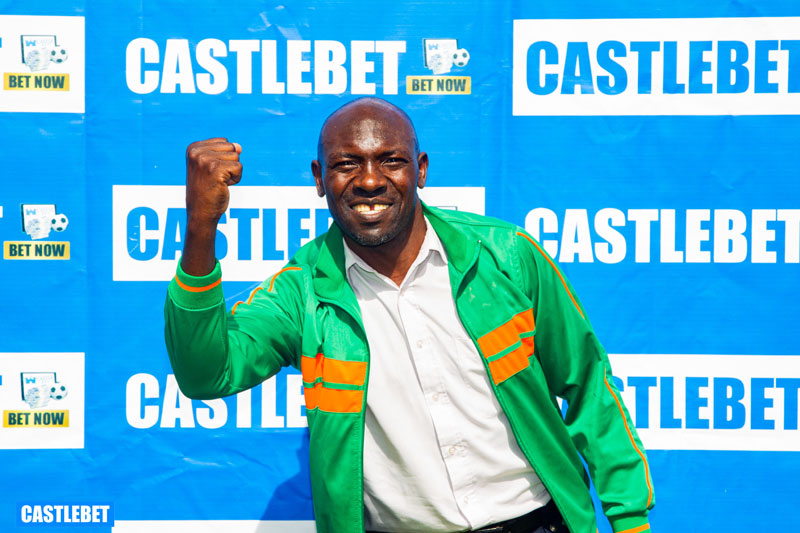 Want to win BIG like Pearson? Register with Castlebet:
What is Castlebet's no minimum stake? Castlebet offers its customers the genuine chance to bet small to win BIG by allowing users to bet as little as K1. We also cater for VIP customers who enjoy placing bigger bets of 10 PIN or above.
We offer the widest range of DEPOSIT & WITHDRAWAL options.
TRY YOUR LUCK NOW:
Click www.CASTLE.bet to play!
http://m.castlebetlite.com
http://m.castlebet.co.zm

Check out Pearson's full ticket below...