FOOD LOYAL CASHIER WINS K16,976 FROM K1 BET WITH CASTLEBET GREAT ODDS!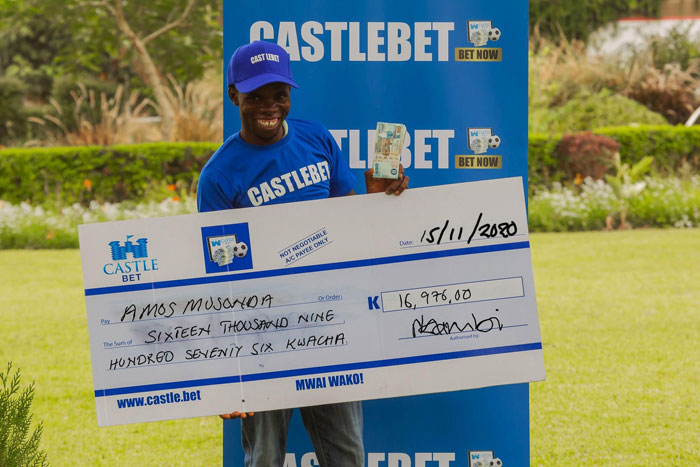 Amos Musonda a 24 year old man of makeni konga WON a huge k16,976 from a simple k1 bet with only 8 games and direct win and draw markets on his ticket.
Amos is a hard-working Zambian who works at Food loyal as a cashier. He is a lusaka based youth who is proof that CASTLEBET is here to make sure you have the chance to make your dreams come true.
Amos Musonda heard of CASTLEBET from a Facebook post and decided to join the CASTLEBET family in September. He opened his account with CASTLEBETLITE which is known for its fast connectivity, easy to use on any phone with access to the internet, BIG ODDS as can be seen from his winning ticket.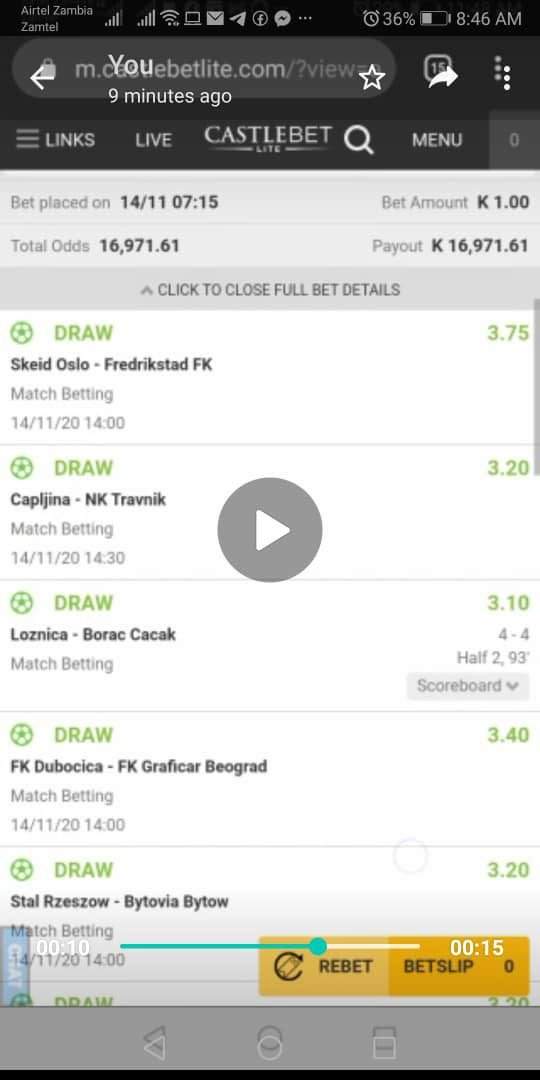 Amos was able to take home such a huge win because of the OODS BOOST AND MULTIBET BOOST offered on the Castlebet platforms.
Yesterday in an interview with the CASTLEBET, Amos the King, said he could not hold back his excitement "I am a new Castlebet player, but I know I will never place bets anywhere else, because Castlebet EYABAKO"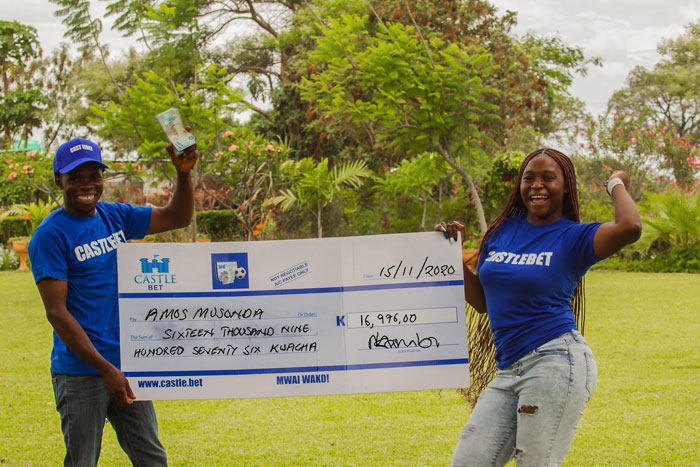 The overjoyed winner also explained why he loves CASTLEBET "the Castlebet lite website am using, is very easy to use and the odds offered are much bigger, they also have very generous bonuses and this why I got that much money and the minimum stake is very fair k0.20."
"Another special thing about Castlebet that I have not seen anywhere else, is that they have 24/7 customer care service, when I have a question I can simply call or whatsapp the call  centre or talk directly to a representative on the website via the live chat, I will be assisted within seconds"
When asked what plans he had for the money, Mr Amos explained.
"I am going to use this money very wisely because the economy is tough and finding money is not easy, I plan to start a business with this money because Castlebet has given me the capital and the empowerment I have been longing for, this is the honest truth CASTLEBET HAS CHANGED MY LIFE".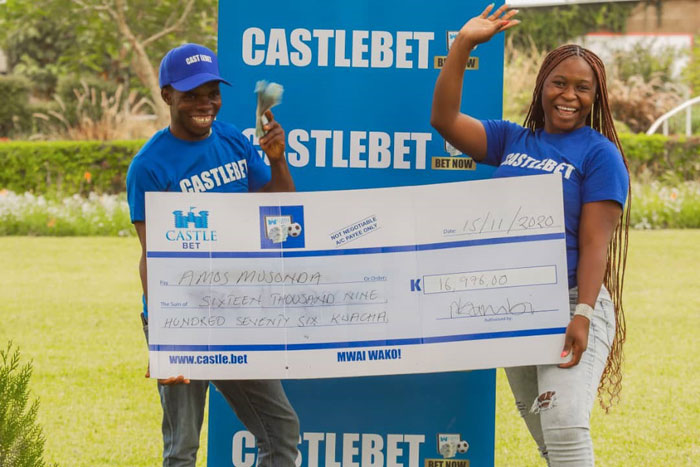 Want to win BIG like Amos Musonda? Register with Castlebet:
What is Castlebet's minimum stake? Castlebet offers its customers with the genuine chance to bet small win BIG by allowing users to bet as little as K1 on the VIP site and k0.20 on Castlebetlite.We also cater for VIP customers who enjoy placing bigger bets of 10 PIN or above
and offer the widest range of DEPOSIT & WITHDRAWAL options.
Castlebet is the easiest and safest way to bet online securely. Not only do we offer the best odds and the opportunity to bet small win BIG with a minimum bet of K0.20 and win bonuses up to 100%, we also provide 24-hour support to customers who need it.
Are you the next winner? Visit our VIP site at: m.castlebet.co.zm or our fast-loading lite site at m.castlebetlite.com
#MWAI_WAKO!