15th March 2023 was an early payday for one lucky Castlebet customer!!
Justine Chisanga from Lusaka's Garden Chilulu area was the first lucky winner of Castlebet's Free Food Shopping Spree contest at Pick N Pay Foxdale Court.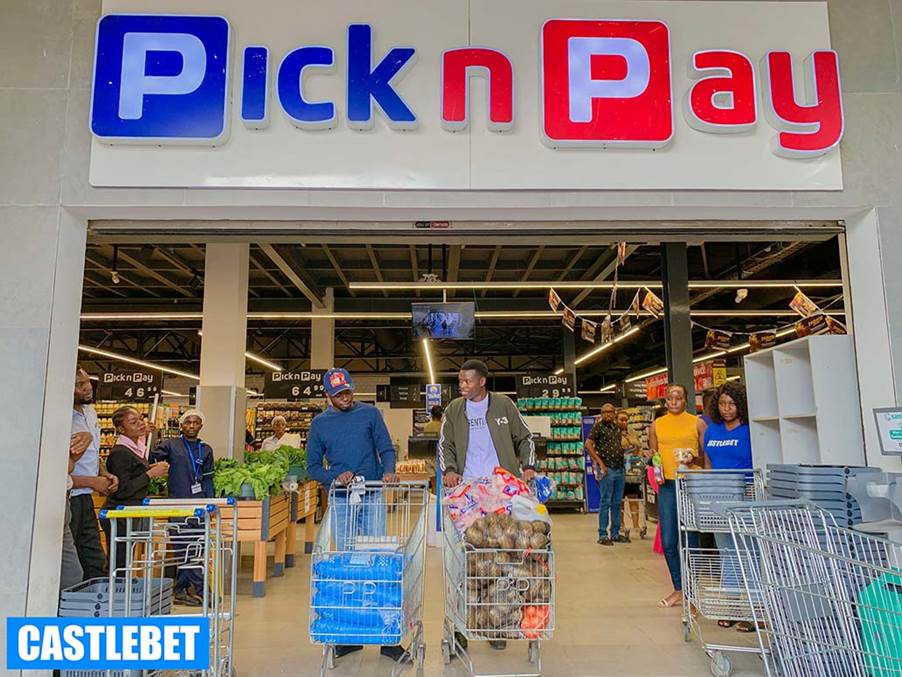 Helped by his best friend and cheered on by shoppers as well as Pick N Pay staff, Mr Chisanga managed to grab a haul of goodies worth K5799.48 in just 60 seconds. He scooped items ranging from bags of potatoes, 5-litre containers of cooking oil, 10 kg bags of Sugar, a number of packets of chicken and so much more.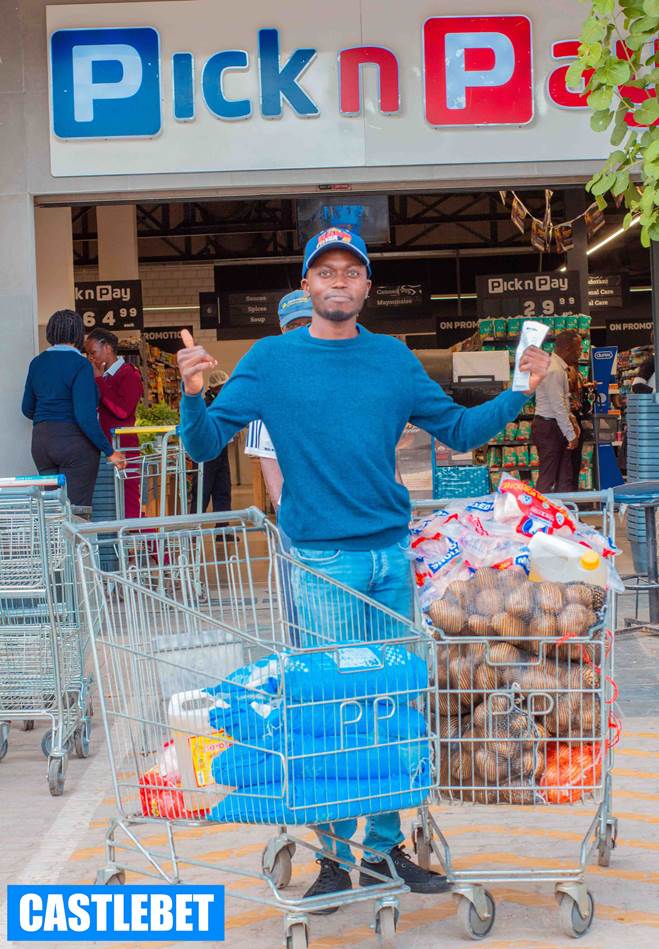 "I joined Castlebet last year, my brother is the one who introduced me to it." said an excited Mr Chisanga after seeing the number of groceries he had won.
"You can also join…Castlebet has got a lot of options, USSD, Castlebet VIP and Castlebet Lite. As you can see, I have won these things... All you have to do is place a bet of K20 with a minimum odd of 5.0, screenshot then post on the Competition post on their Facebook page... you can still stand a chance to win with Castlebet... Mwai Wako," he urged on.
Mr Chisanga received warm congratulations from fellow shoppers and Pick N Pay staff who were amazed at how much goodies he managed to grab in 60 seconds.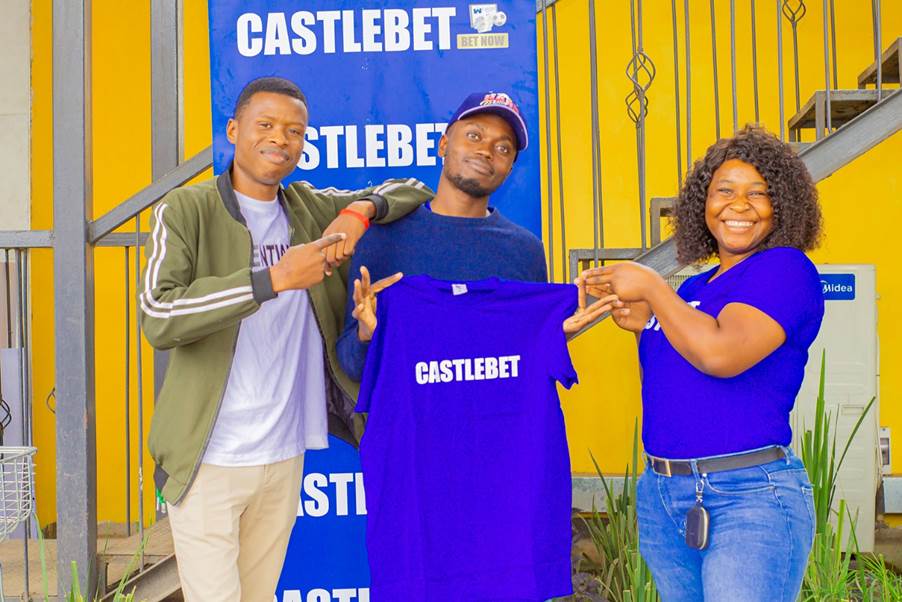 We at Castlebet would also like to say well done and congratulations Mr Justine Chisanga!!! #MwaiWako
Do you think you can grab more goodies than Mr Chisanga did? Stand a chance to be our next winner by simply placing a minimum 5.0 Odds bet with a Minimum K20 stake. Check out our Facebook here for the video of Mr Chisanga's 1 minute shopping spree for your inspiration.