CHUDLEIGH BUSINESSMAN WINS K100,050 FROM A BET OF K240 ON CRAZY TIME SLOT GAME!
It's another exciting time: CASTLEBET celebrates a huge win from a loyal CASTLEBET client Mr. Joseph Manase, a hard working businessman from Chudleigh compound in Lusaka.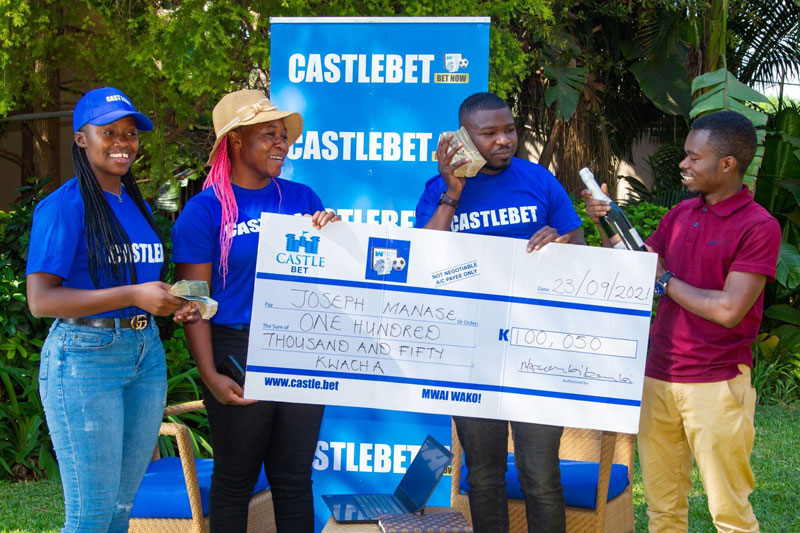 28-year-old Mr. Manase, an entrepreneur who owns and runs Bridge101 fashions,is a watches retailer from Chudleigh compound.
The skilled slots player has been a CASTELEBET customer since 2020, but managed to scoop a big win of K100,050 from a bet of just K240 on Crazy time slot game.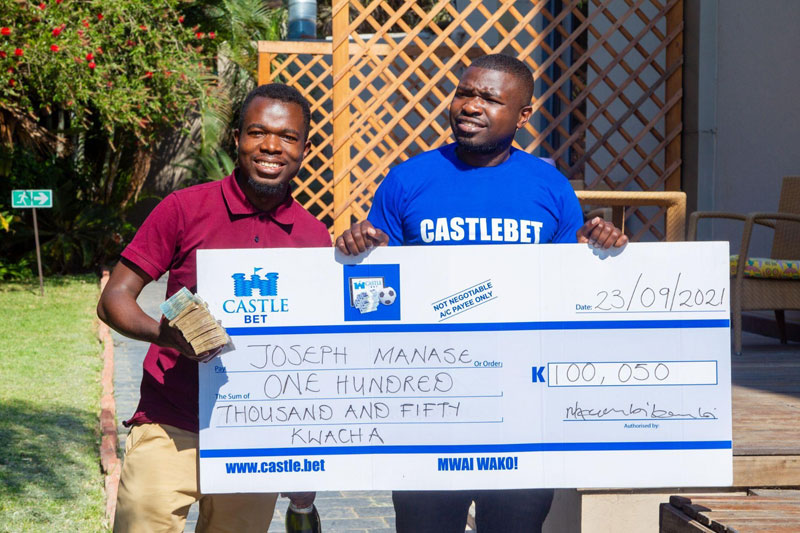 Last night he revealed: "As I watched the Crazy Time wheel slowing down to a stop on the winning segment, I could hardly believe what I was seeing with my own eyes.
I am very excited. This win will help my business move forward.
"I have tried other companies but the games are not as exciting. They also don't offer players daily cashback like Castle.
"My advice to any players is give Castlebet a try. You will not be disappointed."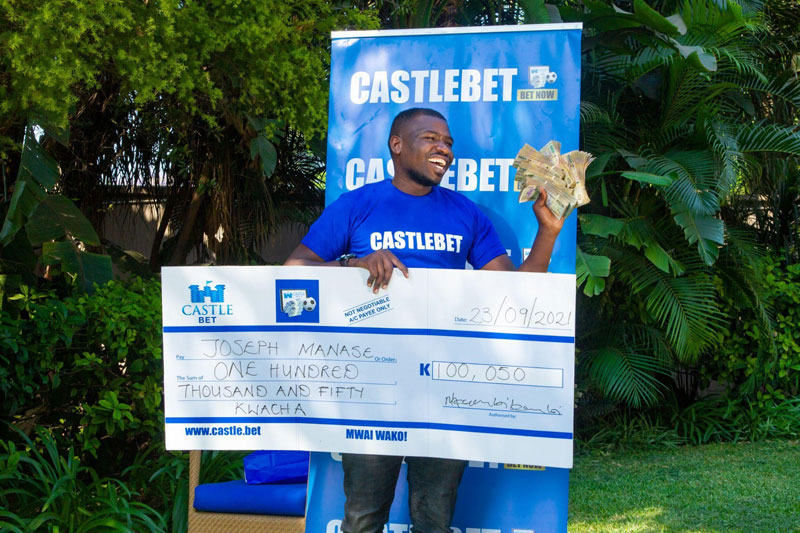 Businessman Mr Manse is only the latest in a long line of HUGE Castlebet winners.
Now it's your turn to find out if you are next to win big from the craze sweeping Zambia.
Tap www.CASTLE.bet or dial *234# to join & start playing!
#MWAI_WAKO!